Boat rental Jizera
We are the biggest boat rental of canoes, rafts and kayaks on Jizera.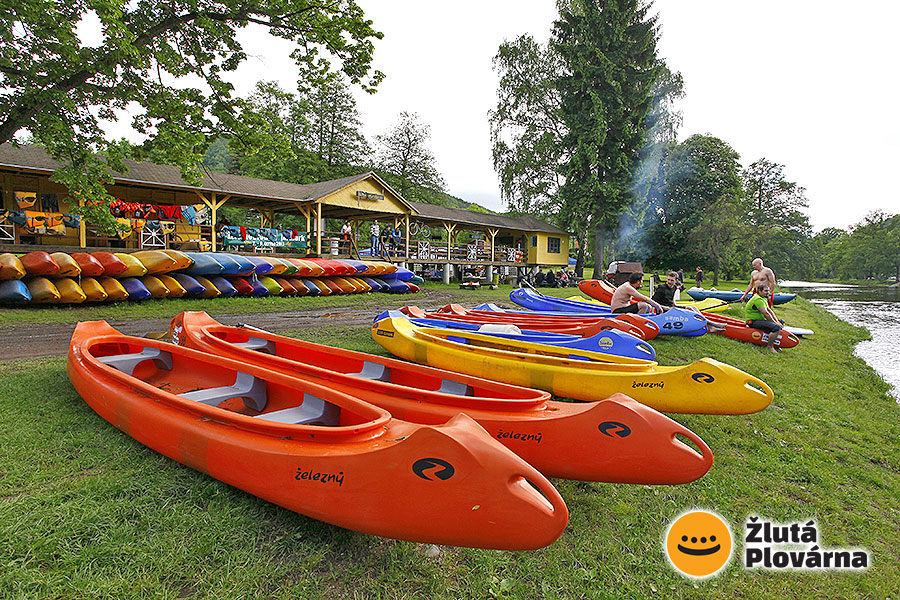 You can rent boats in Žlutá plovárna in Malá Skála and at our bases in Líšný and Dolánky. We offer plastic SAMBA canoes for 2 - 4 people, inflatable COLORADO rafts, kayaks for both normal and white water or a newcomer in the Czech Republic – paddleboards. You can rent and return boats at our bases and we can transport them anywhere along the river. Book your boating trip!
A family trip on canoe? No problem.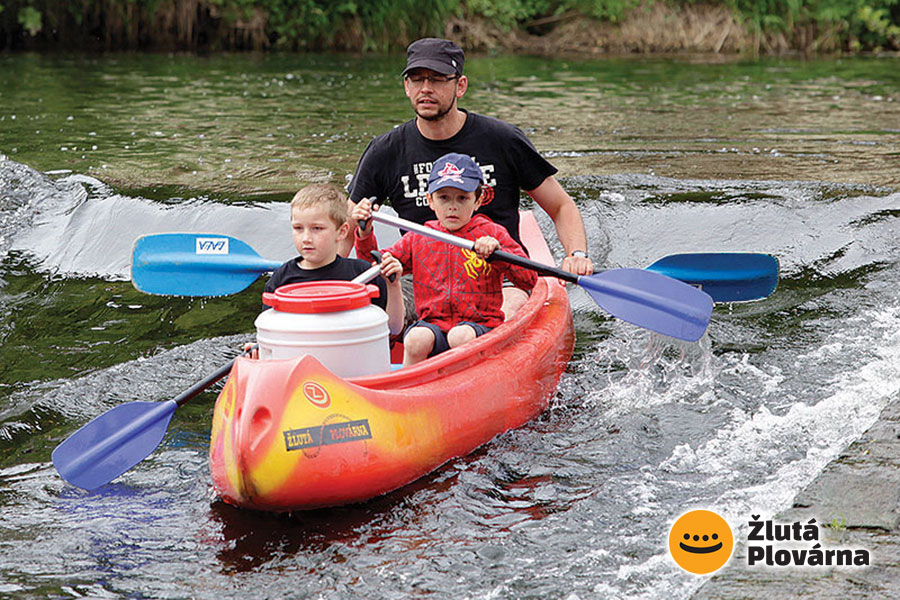 We are the only ones on Jizera who rent elongated canoes for four people. And in this SAMBA canoe is still enough space left for a 50 litres barrel with dry clothes or even a small doggie. Don't worry; you can't sink with Žlutá plovárna.

A family trip on canoes from Malá Skála to Dolánky.
Downstream on Jizera on a canoe and return by train or scooter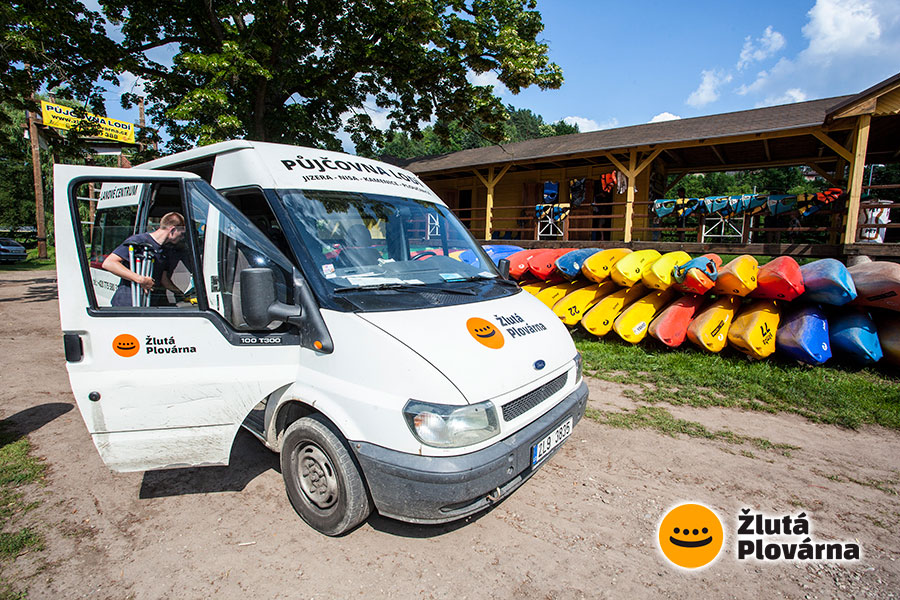 The boat rental Jizera – Žlutá plovárna offers transport of boats, people and baggage to the outset of your boating trip or from the final destination of your trip along the rivers Jizera and Nisa. Still having enough time and strength? Use for the return journey our KOSTKA scooters and try out our program "There on boat, back on scooter".


Boating school – operating the boat and safe sailing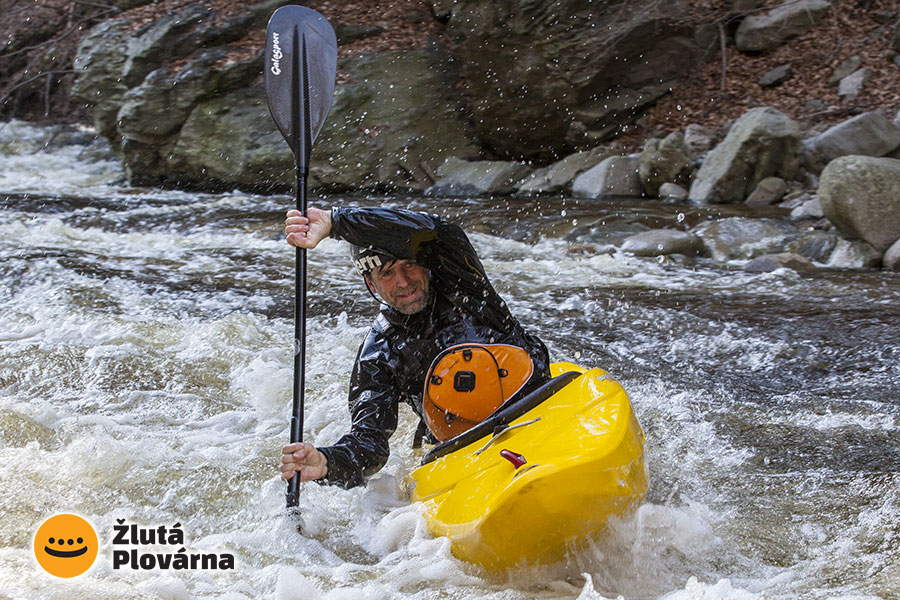 Do you need help with learning the basics of boating skills or just want to train under the supervision of an experienced waterman? Our boating school for both children and adults will help you– we will teach you how to do it! You will always get a certificate with a final evaluation after taking the course. You can also give this course as a gift.
Your comfort and quality service at our boating bases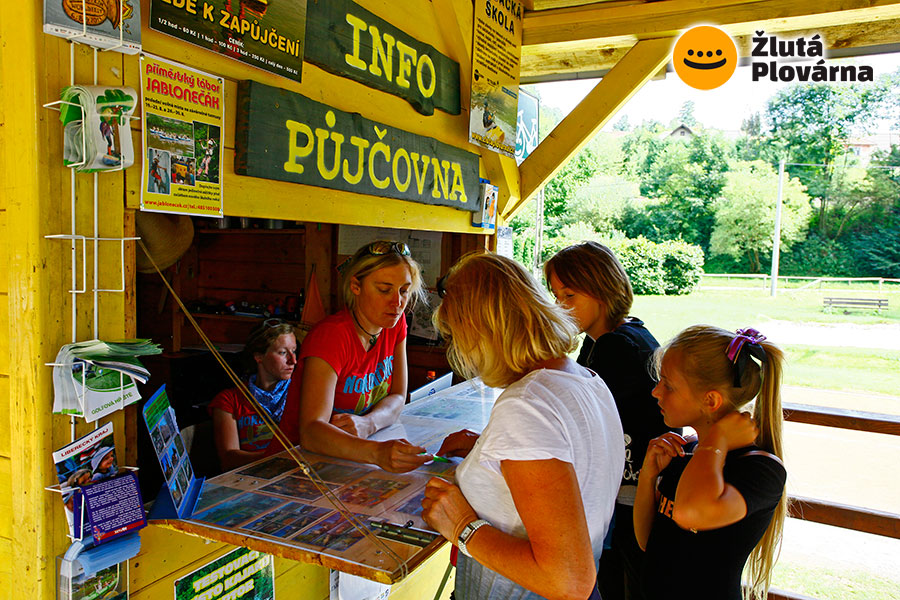 We are the sole operator of bases on Jizera with a broad offer of services – accommodation, refreshments, toilets and showers, sports fields and playgrounds or areas for relaxation and rest.  The money earned by boat renting are always returned to the river by building better bases and services.  We are not the internet boat rental; we are the real professionals -   watermen who will always willingly and truly help you.
Watermen to watermen for ten years!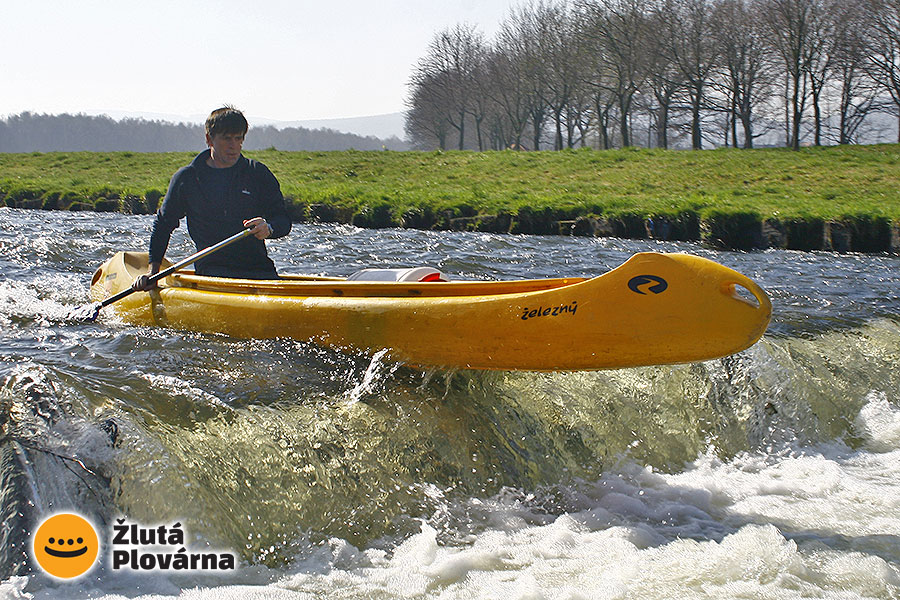 We are active watermen with experience in boating the majority of rivers in the Czech Republic and lots abroad.  We are taking care of the equipment, so you can use it safely and every year we replace the old equipment and boats for new ones. Rely on us and let's sail a river with us!
Do we offer group discounts? What if I rent a boat, will I get a cheaper scooter rent?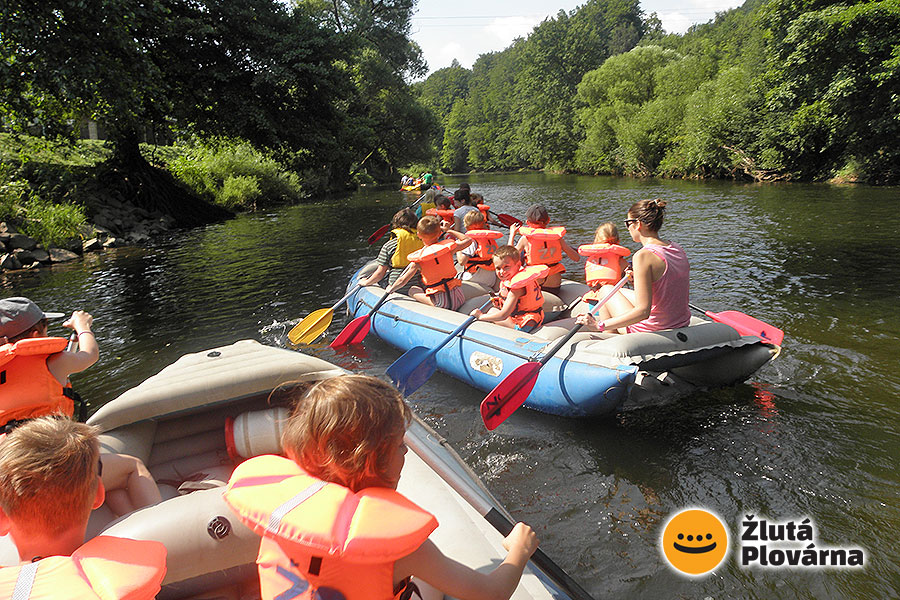 YES! All our customers automatically get 5% discount on any other service they order. And it doesn't apply just to boat renting, but for all the services. Are you a group asking for a better price? Don't hesitate and ask us! Are you our customers, but we don't have your email and phone number? Just tell us and we will add you to the
Žlutá plovárna friends club. You will get information about all the events and discounts in time – once per month we send a newsletter with events for members.
A boating trip for two days – accommodation and parking in Žlutá plovárna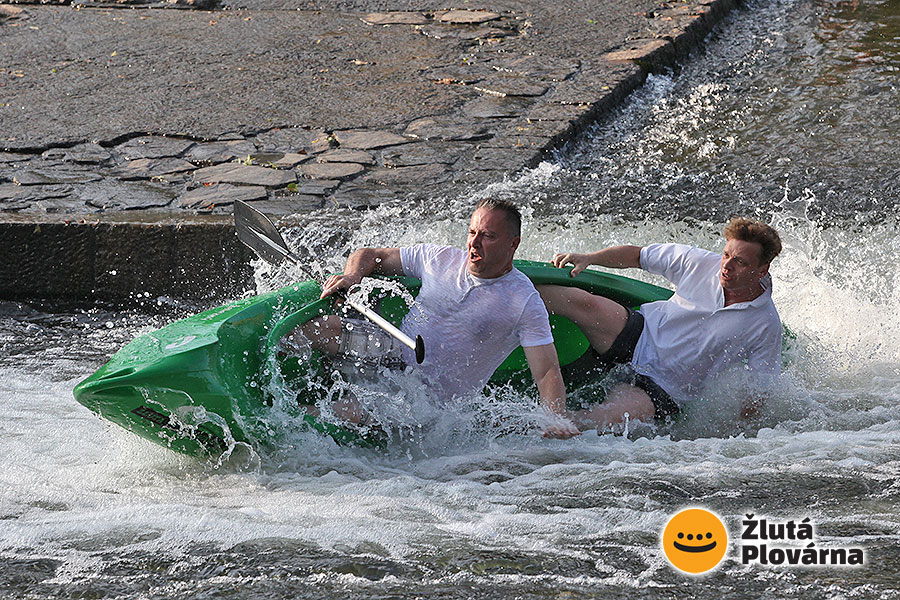 Extend the boating trip on Jizera for the whole weekend, stay in our guest house and restaurant Křížky in Malá Skála or in a cheap boating-sport lodging house "U Tlusťocha".
A satisfied waterman = less accidents
We care about your opinion of our services – please let us know and help us become better and better. Our goal is to improve our services for our customers, sportspeople and tourists in the Bohemian Paradise and expand along the whole Jizera River.

Thank you in advance for your comments and suggestions.
Visit our eshop to buy gifts & vouchers.        eshop