SUNDISK adventure
We speak English and Danish. Contact us for a non-binding offer and an online presentation.
What do we do?
We take care of your trip in the Czech Republic during Spring, Autumn and Winter.
We offer many different types of accommodation with full boarding. There will always be a common room for gatherings in the evenings.
Focus on teambuilding. Shake your groups together or end the school year with a great feeling of togetherness.
Plan the trip to the last detail in close cooperation with you.
Provide ideas for dressing the pupils for the cultural meeting; what topics to teach before the journey and talking about connecting the trip with the learned material.
We provide everything you need: from information, to time schedules to pack lists.
Why with us?
SUNDISK Adventure is a branch of the SUNDISK Company – together with SUNDISK Family, SUNDISK Events and SUNDISK Catering – we offer a complete service for companies, families and schools. We have many facilities and more than 300 colleagues.
Locally situated guides who know the area well will be in direct contact with you, before, during and after the trip. You will feel safe knowing you can rely on the contact person in Czech to provide the trip you want.
Our instructors are highly professional, providing safety and exciting adventures. When not working with school groups we provide teambuilding events for some of the biggest companies in Europe, like Microsoft, Zentiva and ABB.
 How do we work?
We cooporate with teachers in preparing and leading the program.
Our instractors lead the programme, your teachers have time for evaluation and providing feedback every day
We prepare a check list for teachers to achieve a maximum effective feedback
Our programs can be funny, challenging, adventurous and if packed into one "main theme" they became a great teambuilding!
The Area
Malá skála
In the middle of the "Bohemian Paradise", SUNDISK has most of its activities centered around the river Jizera which flows calmly through the valley, surrounded by majestic rock peaks. Here you can enjoy the magnificent nature in many ways and for the students a trip down the Jizera river is a good experience, whether you take canoes or the slightly larger rafts.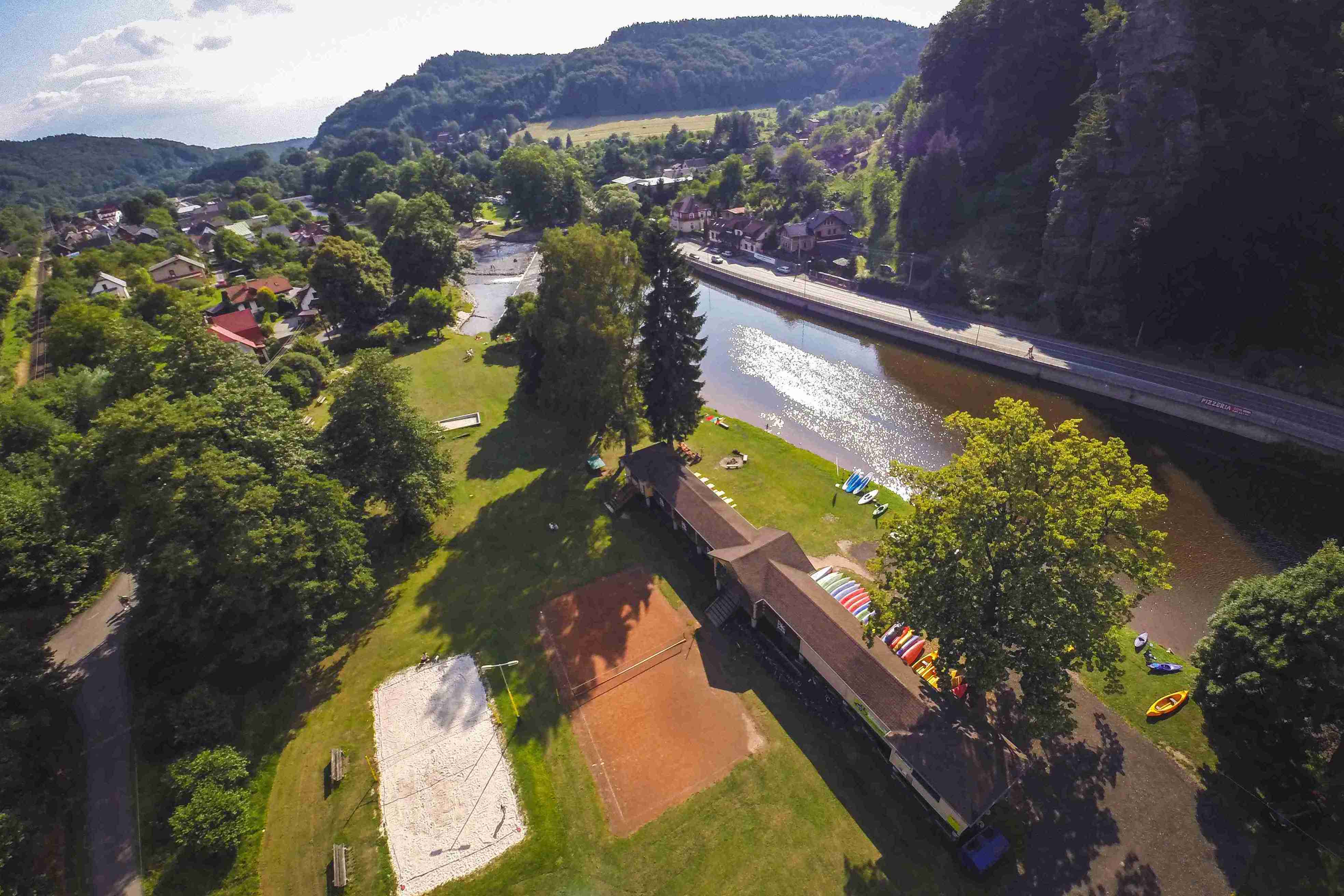 The Jizera and Krkonoše mountains Close to the German and Polish border
The Czech Republic has a high barrier of mountains that offers magnificent nature, wonderful skiing opportunities and many well-marked hiking/cycling routes.
Prague
One of Europe's most beautiful capitals offers many hours of cultural and historical unfoldment. You can walk around the city, sail on the Vltava River, visit museums, art galleries, historical buildings, horror cabinets and much more.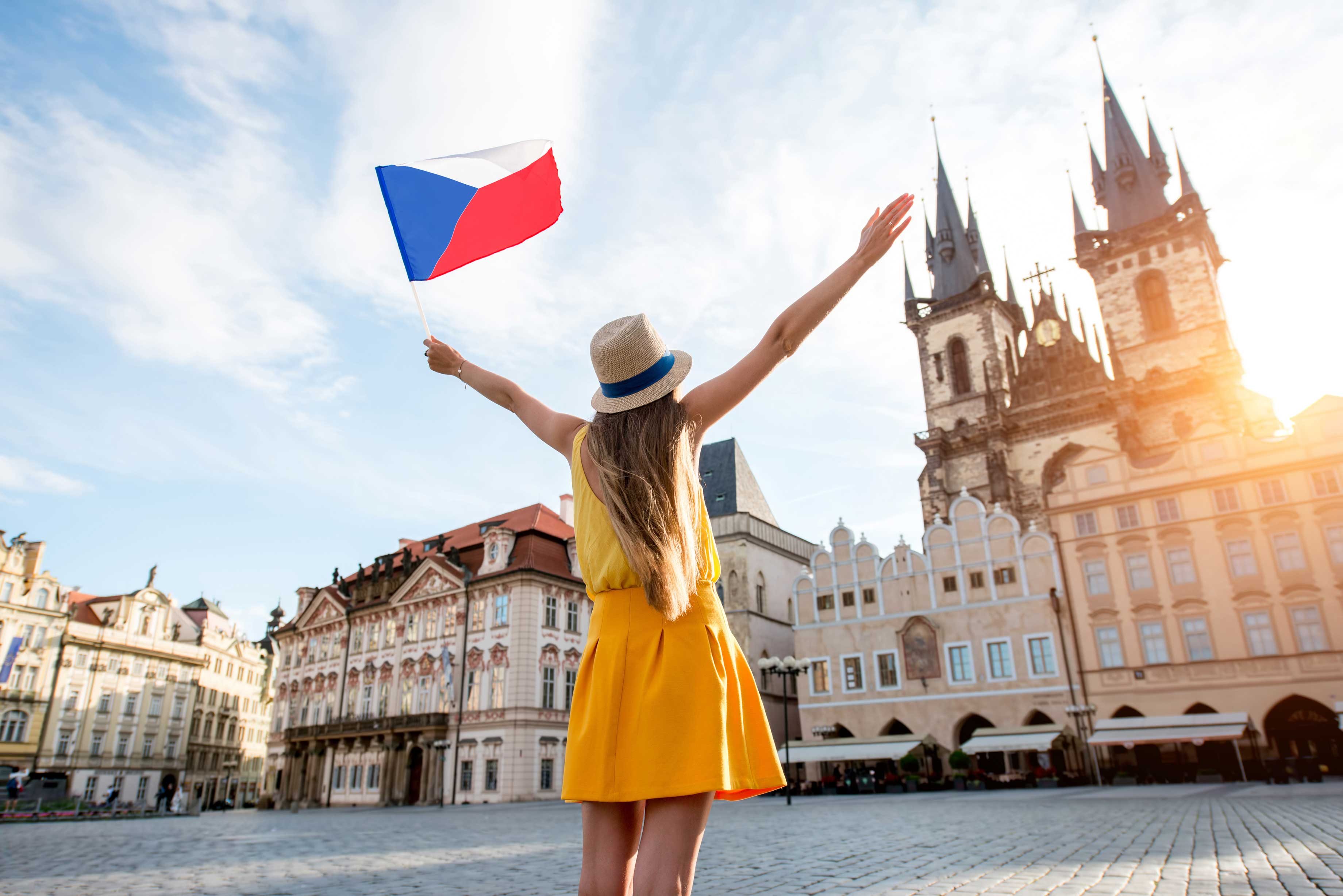 Example of our most popular program
Departure from home on Sunday morning. Accommodation and unpacking in cabins or hotel, dinner after check-in. All accommodations are specially selected to have a common room where gatherings can take place in the evenings.
Monday: Teambuilding day with SUNDISK's experienced instructors. Especially good for the autumn when the students have to be shaken together. Alternatively, the week can be started with a hike in the beautiful national park.
Tuesday: River trip on the Jizera river. Footbikes back. All-day event with hot lunch en route.
Wednesday: Rock climbing (Via Ferrata) at Semily and/or visit to Bozkov underground caves, Summer bobsleigh ride, high rope and/or water activities on the river.
Thursday: Transport to Prague; with the program "In the footsteps of Tycho Brahe". Time for exploration and, for example, eating in groups. Return from Prague around 21.
Arrival at the school Friday morning.
We are ready to organize your unique schooltrip!
SUNDISK adventure team
email: michael@sundisk.cz
GSM: 0045 23639892
Visit our eshop to buy gifts & vouchers.        eshop