Tips for trips - there and back
Cycling track Greenway Jizera is very popular among visitors and its part from Malá Skála to Dolánky is the most often chosen water part of the paddlers. Since 2012 there are also scooter rentals as a part of SUNDISK Family services so every paddler can come back to Žlutá plovárna on scooter!   
Ideal trip for the whole family can look for example like this:
You come to Žlutá plovárna in Malá Skála in the morning, rent a boat (depending on the amount of participants) and get all necessary instructions from our trained crew and then you can set off for the great experience on the Jizera river.
After almost 2 km you can stop for a short break and visit our Guest house and restaurant Křížky where you can get delicious icecream or pancakes or lunch from our kitchen but we recommend to get a lunch here on the way back.. J
Then you go on boating and enjoying beautiful countryside of the Bohemian Paradise. After approximately 1 hour you reach our next base Camp Dolánky, your final boat destination where you leave return the boat (trip on boat lasts around 2 hours). Here you can get refreshments in our information centre and rent scooters for the way back. We have several types even for children so everyone will find suitable scooter for the way back to Malá Skála.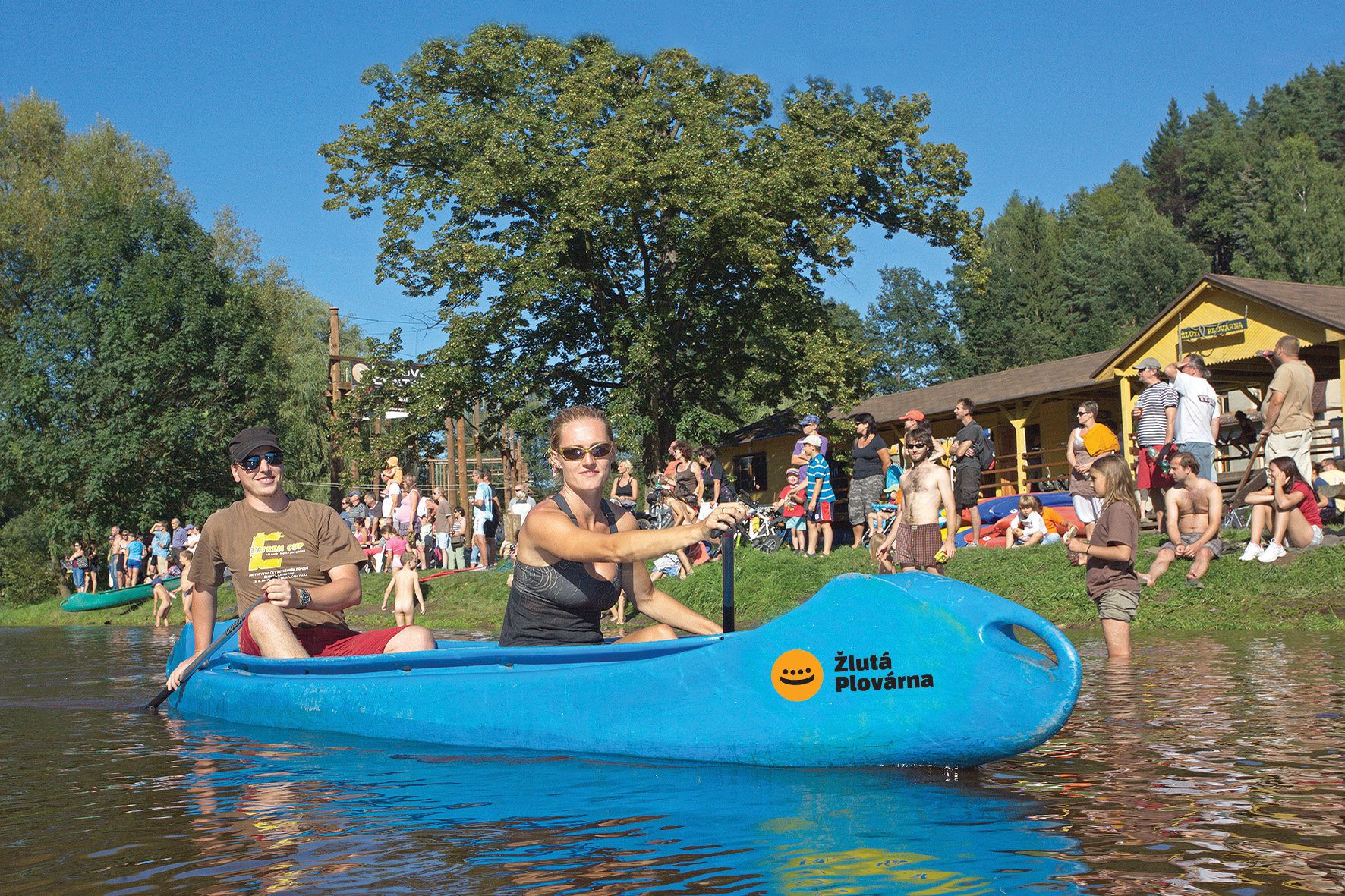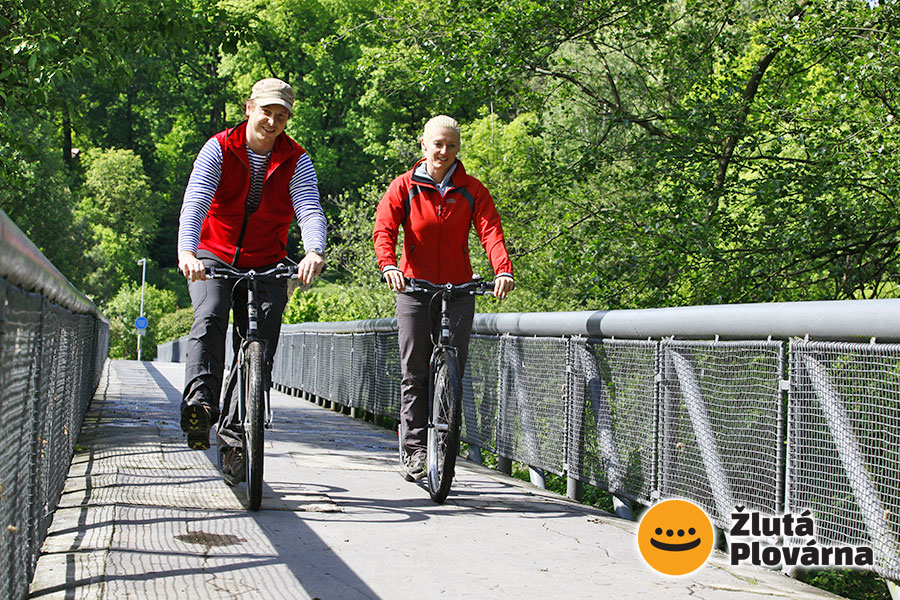 Greenway Jizera which you use for a trip back to Malá Skála on scooters is really nice and again approximately in half of the way you can stop for a delicious lunch in our Guest house and restaurant Křížky. Then you finish your trip at our base Žlutá plovárna in Malá Skála where you started on boat.
Shorter version of the there and back trip suitable for families with small children: Boat rental in Líšný and a short trip on boat from Líšný to Malá Skála (around 0.5 hour) and there you can refresh and rent scooters to go back to Líšný. Whole trip takes maximum 2 hours.
Information and reservations in our infocentres and all our SUNDISK Family bases or:
775 580 385, e-mail: info@sundiskfamily.cz 
We look forward to seeing you on an active family trip with SUNDISK Family!
Your SUNDISK Family team
Visit our eshop to buy gifts & vouchers.        eshop