There on boat, back on scooter
One of the biggest problems which all the watermen are always solving is how to get back to pick their personal things which they left at the beginning of their journey. In the past it used to be solved by going by train or, in case of a bigger group, sending some people back somehow to get the cars and pick up the rest of the group. But on the route Malá Skála – Dolánky you don't have to deal with this problem anymore.
We offer you an attractive alternative how to get back to the start of your journey, or, if you start your trip in Dolánky, how to get there.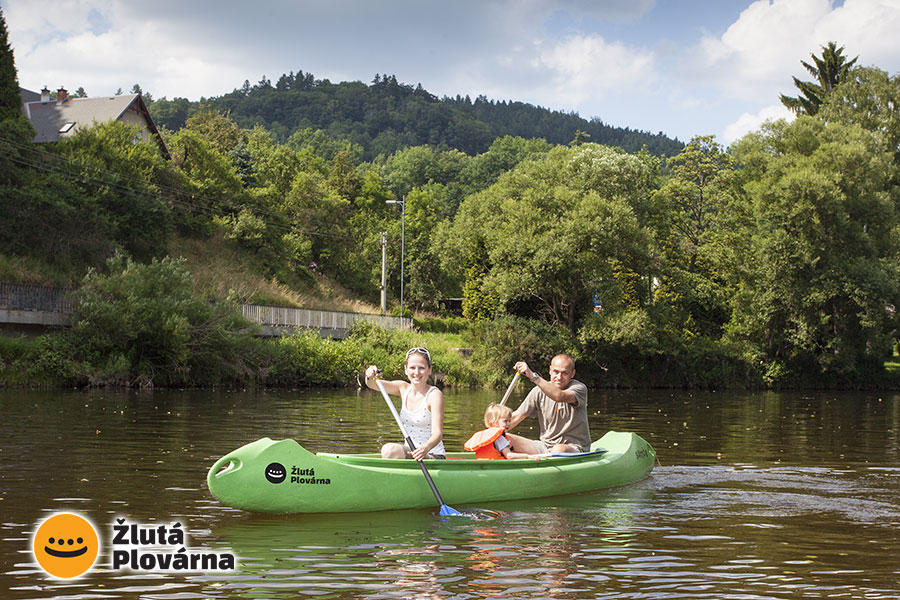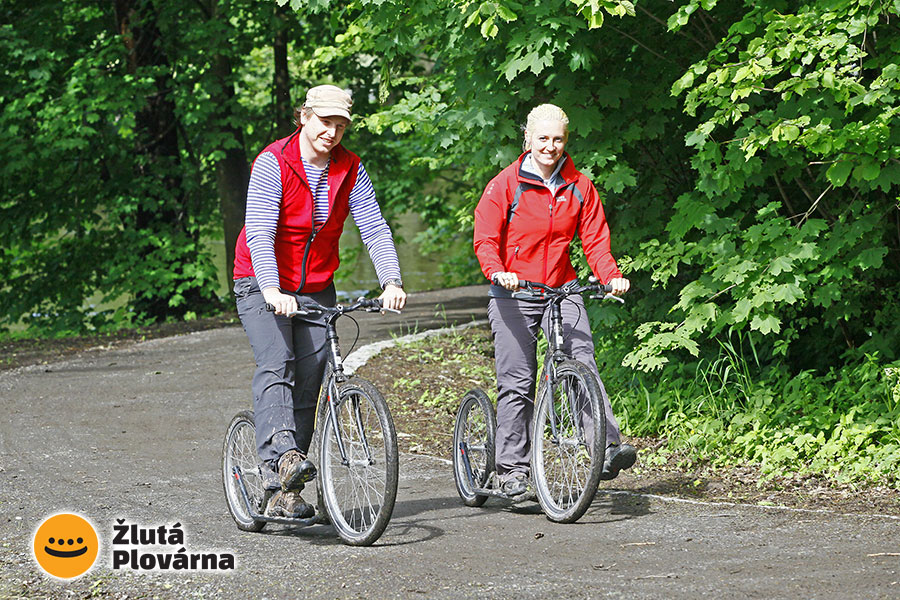 How does it work?
You will set off from Malá Skála on a boat and leave your things or car by us in Žlutá Plovárna. You don't have to worry about getting thirsty or hungry during your sail, since there are a number of places where you can refresh yourself. The first one is directly in Malá Skála close to Bouček's farm and another one in Křížky by our Guest house and pub Křížky. You can eat your fill, buy drinks for your refreshment for the journey or ice cream for your children.
At the end of your sail, in Dolánky, you will leave the boats on the bank of the river and take the rented equipment to the info kiosk Camp Dolánky. The scooters will be waiting there for you, and you can return to Malá Skála via the comfortable Greenway Jizera cycle path and pick up our things or car. You can refresh yourself in Camp Dolánky and then on two another places en route – in Guesthouse and pub Křížky and in Bouček's farm. You can also have something to eat and drink at the end of your trip in Malá Skála  - in a buffet in Žlutá Plovárna you can choose from a wide choice of food and drinks.
There on scooter, back on boat
If you are a tourist accommodated in Camp Dolánky, or if you want to stay in Turnov after your sail, you can take the journey described above also in reverse order. The advantage of this variant is, that in Dolánky are waiting not only your things but also a warm shower.
The scooter isn't just for children anymore. Try it and book your trip right now.
Visit our eshop to buy gifts & vouchers.        eshop