Lodging house "U Tlusťocha"
Our lodging house "U Tlusťocha" is located directly in the sport-recreational area of Žlutá Plovárna in village Malá Skála and it is easily accessible from road E65 Turnov – Železný Brod. Next to the lodging house is a small parking lot and a paled garden with bushes, trees, fire place and benches. All the guests accommodated in our lodging house can advantageously use the services provided by Žlutá plovárna, rent a boat, scooter or try "pitfalls" of the rope centre.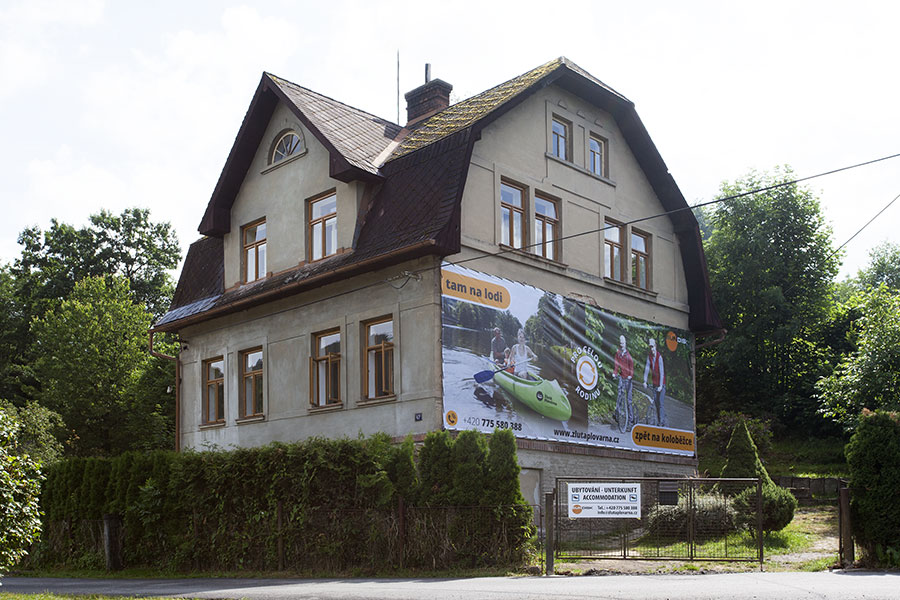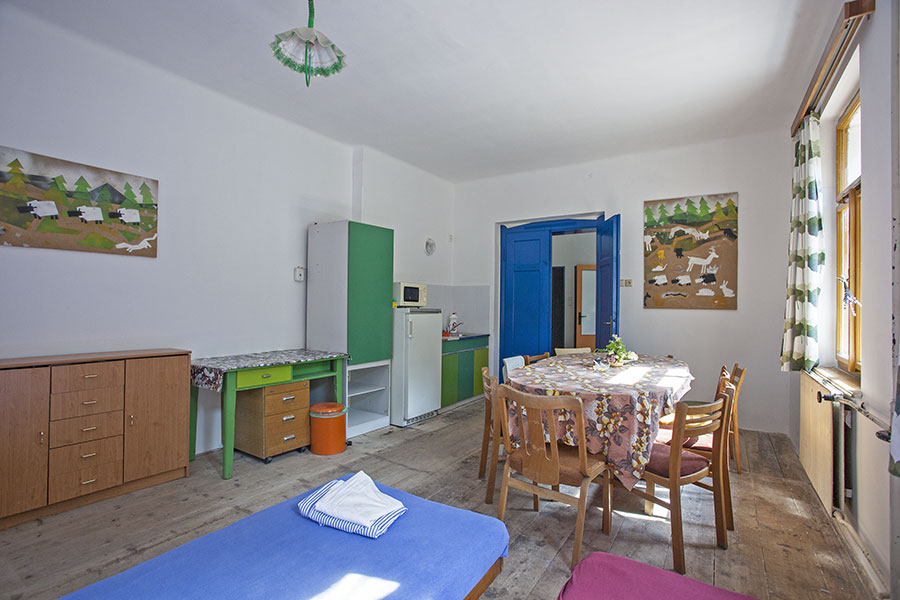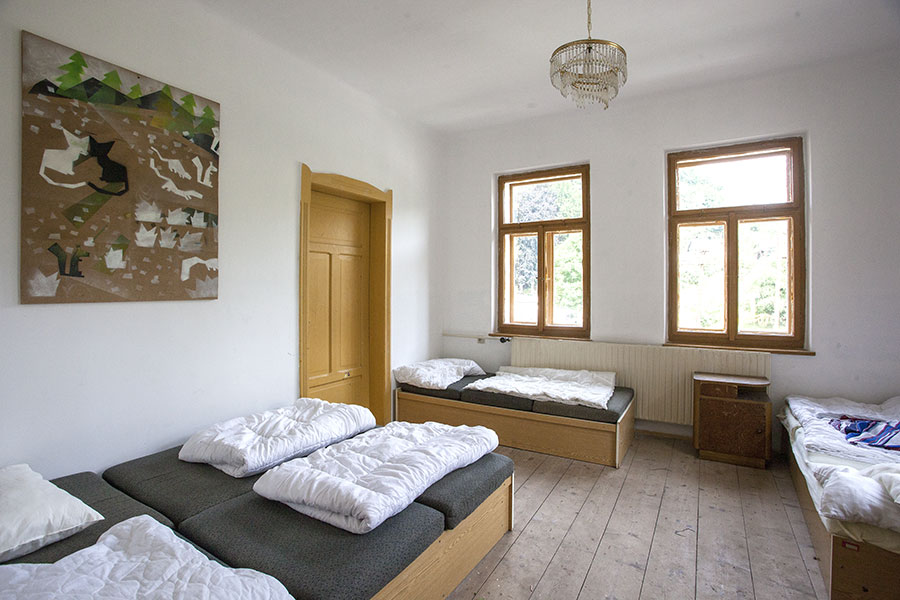 Tidy and cheap accommodation in Malá Skála
We offer accommodation for watermen, cyclists or tourists with a shared sanitary facilities, kitchenette and dining room. We had our lodging house reconstructed in 2014 and since then there are new toilets and showers.
Lodging house by Žlutá plovárna with the atmosphere of the thirties
The capacity of the lodging house is 30 beds. In the whole building is Wi-Fi connection, the rooms are light, simply equipped and looking over the Jizera River, rock massif Vranov and Žlutá plovárna. On the walls are original hand-painted paintings of animals and landscapes. A pleasant atmosphere is sketched in by details of the house, which was built in the thirties and some parts are authentic – e.g. doors, panelling and chandeliers.

Services – sport a recreation:
The lodging house "U Tlusťocha" is part of the area of Žlutá plovárna and our guests can use all the services provided by this sport-recreational centre (Boat rental on Jizera, Scooter rental, rope centre, etc.). In the area is a volleyball court, clay court for futnet, volleyball or other sports, baskets for street ball, fire place with grill, benches and buffet. In a close proximity runs a new Greenway Jizera cycle path. In the area are enough parking places for cars and its location is an ideal point of departure for both hiking and boating, climbing or bike trips to the neighbourhood, which provides many nature, historical and cultural places of interest.
Price list of accommodation
The price list for accommodation - yearlong.
 
adult
child 2 - 12 years

room
195 CZK / 1 night
150 CZK / 1 night
bedclothes surcharge: 100 CZK/person for a whole stay
No claim for a free bed for children under 2 years. Baby bed – 70 CZK /night. Dog – 50 CZK /night.
Information and booking:
+420 775 580 385 or info@sundiskfamily.cz
Visit our eshop to buy gifts & vouchers.        eshop