Guest house and restaurant Křížky
Our first base on your journey from Žlutá plovárna is a brand new Guest house and pub Křížky. It offers a high-quality refreshment from our restaurant during you boating trip on Jizera or riding on Greenway Jizera cycle path. Our restaurant is meant for all active families with children, watermen, cyclists, scooter riders and hikers seeking relax, tasty meals, beer and soft serve ice cream!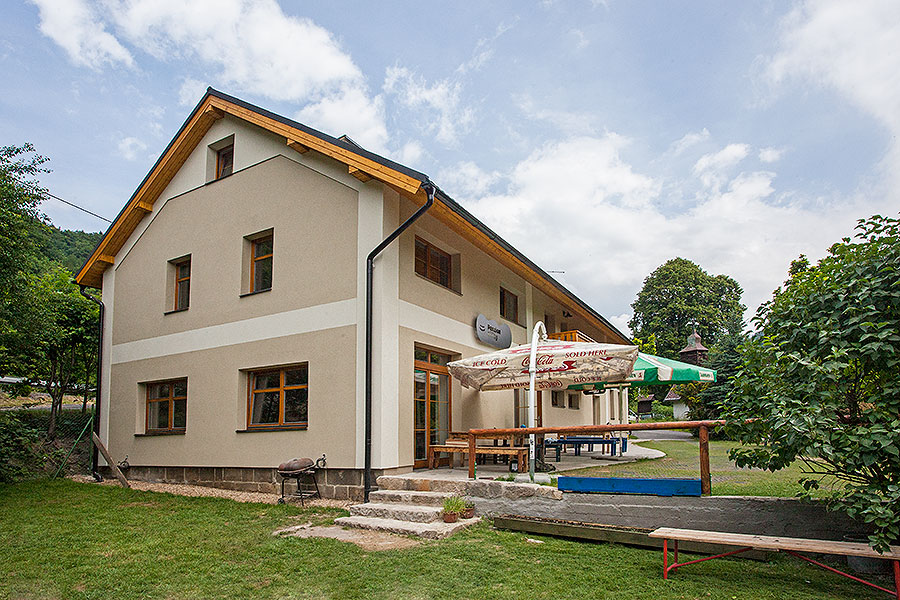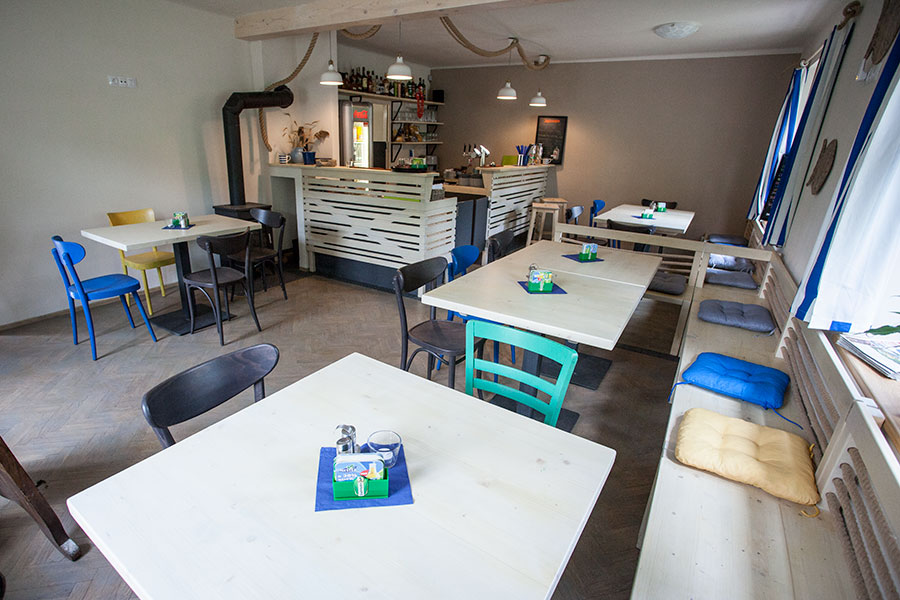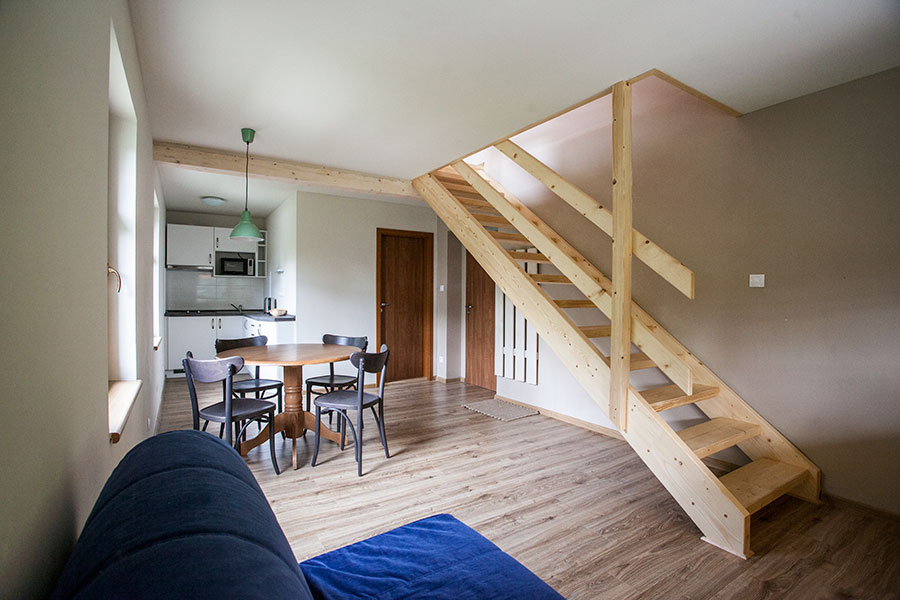 Our new guest house in Malá Skála offers rooms with two and more beds with separate sanitary facilities, fully equipped apartments and cosy rooms in the attic. The guest house has a capacity of 44 people and part of it is also a big conference room with audio-visual equipment for organizing meetings or as a place for relaxing for the accommodated guests.
Our guest house is highly visible from the road, river and also the cycle path. There is a beautiful garden stretching up to the bank of Jizera, from which you can watch boats or bikes passing by. You can also find there a spacious sitting area equipped by massive wooden furniture, a small court for ping pong and badminton and a giant sandpit for children with a wooden house and slide, fish swing and fruit trees.
You can also rent a boat or scoter there, have your defect repaired in a free mini service or just go to the toilet or have shower :-). There is also a baby changing station and toilet for disabled people.
Just come to relax!
More detailed info at www.penzionkrizky.cz. You can book the restaurant or accommodation on +420 775 580 388 or via e-mail rezervace@penzionkrizky.cz.
Our other services:
Service for Greenway Jizera

Barrier-free toilet, baby changing station, public shower

Refreshment on route – meals, ice cream, draught beer

Children's playground with sand pit and wooden attractions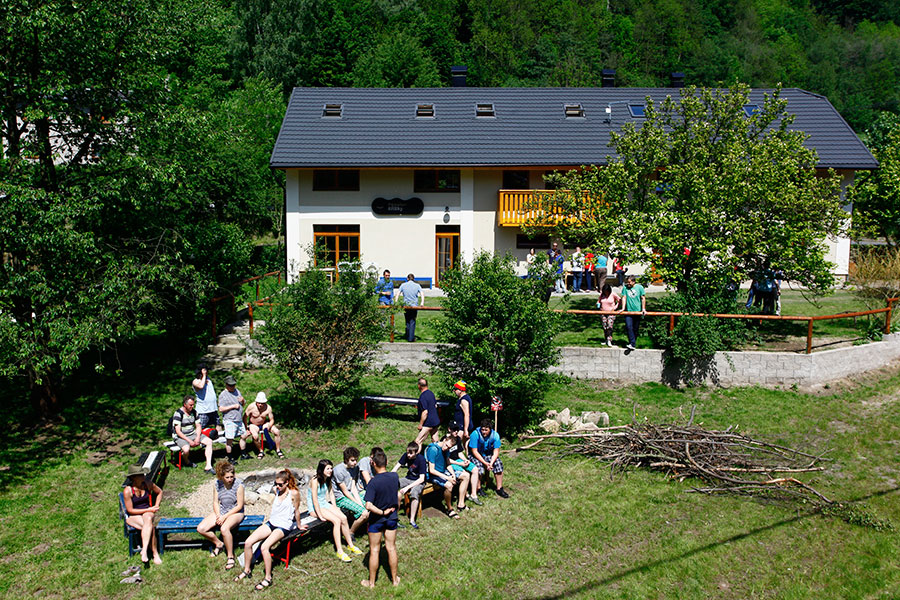 Visit our eshop to buy gifts & vouchers.        eshop