By footbike from Dolánky to Malá Skála
Spend a romantic trip in the picturesque Jizera Valley
Experience a romantic ride through the picturesque valley of the Jizera River. Trips belong to the most popular in the Malá Skála region. And it needn't be by bike. Our footbike Rental in Dolánky u Turnova (Camping Dolánky) offers wonderful and relaxing trips by kick bike. Take a ride up the river and enjoy the most beautiful views of the picturesque Malá Skála valley.
The trip starts right from the car park of the Dolánky Campsite. If you have booked your kick bikes in advance (online booking is recommended in the high season), you can start your adventure right away. If you decide to rent a kick bike on the spot, no worries. You can find out all you need to know at the rental desk.
From the car park, turn right onto the Jizera Greenway. Your 8 km route will take you to the Dolánky-Loužek-Rakousy-Křížky-Malá Skála/Žlutá Plovárna. At the beginning you will have the river to your right and after about 2.5 km, after the remote area of Loužek, you will cross the railway bridge. From here you have a beautiful view of the river and the valley. Pass through the village of Rakousy and the river suddenly meanders to your left. You will pass through a beautiful valley with fresh meadows and about 5.7 km from the starting point, the route will take you over the bridge in Křížky. You can stop for refreshments at the Křížky Guesthouse just after the bridge. It has a large garden with seating by the river. From here it is only 2.2 km to the finish. Leave your kick bikes at the rental office at Žlutá Plovárna.
Wondering how to get back?
There are several options: on foot, by train or by canoe.
Down the Jizera River from Malá Skála - Dolánky u Turnova. This section is suitable for both a tourist canoeist or a paddling novice. So, think about it and use our convenient online booking system.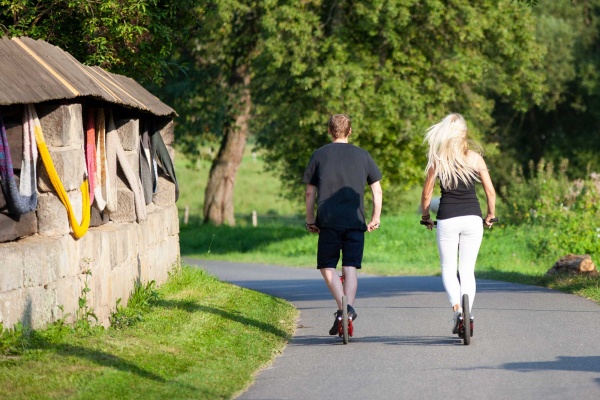 Visit our eshop to buy gifts & vouchers.        eshop